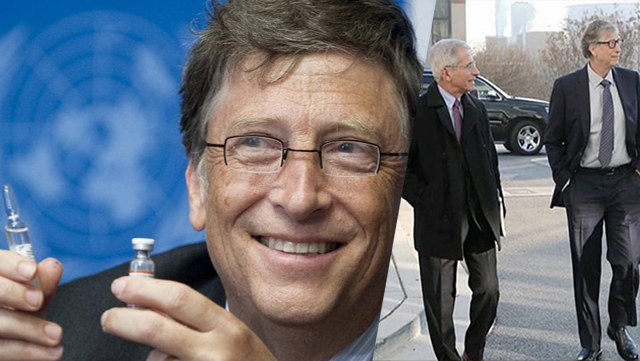 By Robert F. Kennedy, Jr.
Vaccines, for Bill Gates, are a strategic philanthropy that feed his many vaccine-related businesses (including Microsoft's ambition to control a global vaccination ID enterprise) and give him dictatorial control of global health policy.
And in his recent media appearances Gates appears confident that the Covid-19 crisis will now give him the opportunity to force his dictatorial vaccine programs on American children.
By Vera Sharav
Fomenting fear of an invisible infectious disease is a strategy that has been repeated whenever governments needed to distract the public from its failures. But ask yourself "Whose interest is served by fomenting fear and bringing the world to a disastrous economic down slide?"
We are all being put in a state of isolation; a well-known condition that generates highest anxiety. We are supposed to await the fast-track testing of a vaccine that may or may not cause more harm. The frenzied promotional hype about exceptionally fast-tracked vaccines whose manufacturers will be free of all liability, is accelerating. What could be more frightening?
By Dafna Tachover
Over 50,000 letters were sent to municipalities in the US asking them to pass an emergency ordinance to stop the deployment of 5G during the quarantine. Thank you for taking action and using our click to Action system to send the letter. The campaign continues, please keep sharing.
Check out the Nourishing Hope Summit: Nutrition for ADHD, Autism & Anxiety Summit during Autism Awareness Month from April 20 - April 26, 2020. Right now you can listen to 35 expert presentations on ground-breaking research and the discovery of nutrition and related strategies that are proven to improve the health, learning, and behavior of those with ADHD, autism & anxiety.