Dear Friends,
When the most powerful Technocrat of our time censors you, deplatforms your Chairman, and runs ads to unfollow you — you must be doing something right!
On Aug. 18, 2020, CHD filed a lawsuit against Facebook, Mark Zuckerberg and several third-party fact-checkers for illegal censorship, fraudulent misrepresentation and racketeering. Our complaint alleges that the Centers for Disease Control and Prevention (CDC) and other government agencies act in concert with Facebook and Zuckerberg to censor CHD content, thus violating the First Amendment.
There will be a hearing on Facebook's motion to dismiss our complaint in May. We expect to prevail at that step and to move forward with the suit, paving the way for freer speech and less Big Tech control over the current narrative to dictate "science" and censor the truth.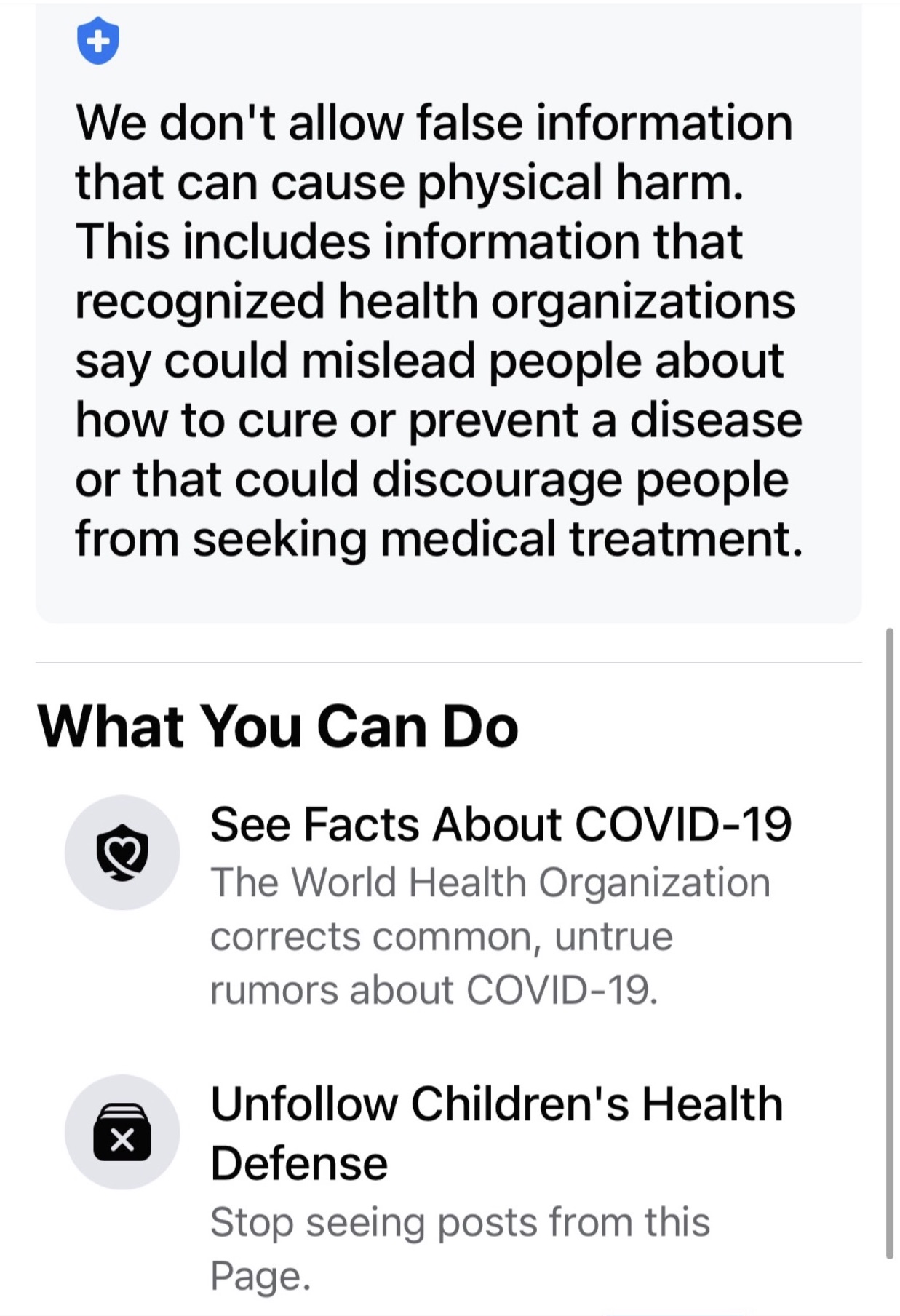 On Feb. 10, 2021, Facebook deplatformed the Instagram account of our Chairman Robert F. Kennedy, Jr. without notice. And now, it is displaying ads like this to urge our social media users to unfollow us! Reporting on the poor status of and imminent risks to children's health is obviously a major threat to Facebook & Friends' agenda.

Please help CHD continue to advance honest journalism, real science, and vaccine choice. We must support vigorous litigation and robust advocacy or risk watching freedom and democracy erode before our eyes. Please show your support by becoming a member and setting up a recurring donation to help us continue the fight.
Thank you for standing with us.
The CHD Team