Dear Friend,
In just a few days, Dr. Anthony Fauci will retire from the NIH after a 50+ year reign as one of history's most despotic and dangerous predators.
While Dr. Fauci may be stepping down . . . Children's Health Defense is stepping up our campaign to hold him — and the government agencies he commandeered and corrupted — accountable.
We need your help now more than ever. Please make a generous year-end tax-deductible donation today.
For weeks, the bought and braindead mainstream media has been ushering the NIAID chief out the door in a hail of bootlicking superlatives — dubbing him "a national hero," "a superb administrator and scientist," "a dedicated public servant" . . . and the guy who "saved more lives than anyone else."
But you know who the real Tony Fauci is: a ruthless businessman and the architect of NIH's metamorphosis from the world's premier science and health agency into a servile sock puppet for Big Pharma.
When asked recently by a reporter about the prospect of future investigations into him and his agency, Dr. Fauci said he has "nothing to hide at all . . . nothing that I could not explain clearly to the country and justify."
Yet during a recent court-ordered sworn deposition, when asked about his role in censoring truthful information about COVID, its origins and the vaccines, Dr. Fauci invoked some variation of "I don't recall" nearly 200 times.
In the coming months, CHD will help Dr. Fauci "recall."
We will remind him how he tried to cover up his involvement in reckless gain-of-function experiments at the Wuhan lab in China — experiments that credible scientists believe led to the creation of the deadly SARS-CoV-2 virus.
We will remind Dr. Fauci how he lied to the world about masks and social distancing, lockdowns, and natural immunity.
We will help him recall how his COVID policies subverted the Constitution he swore to uphold . . . and propelled America down a slippery slope toward a grim future as an authoritarian surveillance state.
We will remind Dr. Fauci of his role in suppressing effective treatments for COVID while promoting deadly, ineffective vaccines.
And we will jog his memory about America's grotesque COVID-19 body counts — the world's highest — that accumulated in the wake of his cold-blooded focus on industry profits over public health.
Thirteen months ago we launched the campaign to expose Dr. Fauci and break his cult-like hold on the media and public with my bestselling book, "The Real Anthony Fauci."
After millions read the book, we turned it into a documentary . . . which reached many more.
Our efforts to educate the public, combined with our relentless fist fights on the legal front, are succeeding . . . we are chipping away at the image of the man behind the "In Fauci We Trust" yard signs and "St. Fauci" votive candles.
But we still have our work cut out for us.
I won't rest until we hold Dr. Fauci accountable for his historic role as the leading architect of "agency capture" — the corporate seizure of America's public health agencies by the pharmaceutical industry.
You have my word. But I need your help.
Please make a generous year-end tax-deductible donation today.
Thank you.
For our children's future,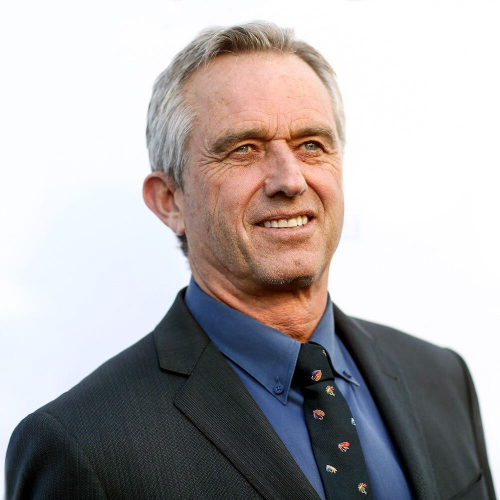 Robert F. Kennedy, Jr.
Chairman, Children's Health Defense
P.S. We have a once-in-a-generation opportunity to expose Anthony Fauci and to end the dangerous and deadly submission of the government to Big Pharma. Please support this work with a generous year-end donation today. Thank you.