"When you tear out a man's tongue, you are not proving him a liar, you're only telling the world that you fear what he might say." ― George R.R. Martin
Dear Friend,
Big Tech is trying to silence us. On Aug. 17, Children's Health Defense (CHD) was deplatformed by Meta. Our Facebook page was unpublished and our Instagram account suspended — according to Meta, the removals are permanent. And most recently, TikTok has permanently banned our account as well.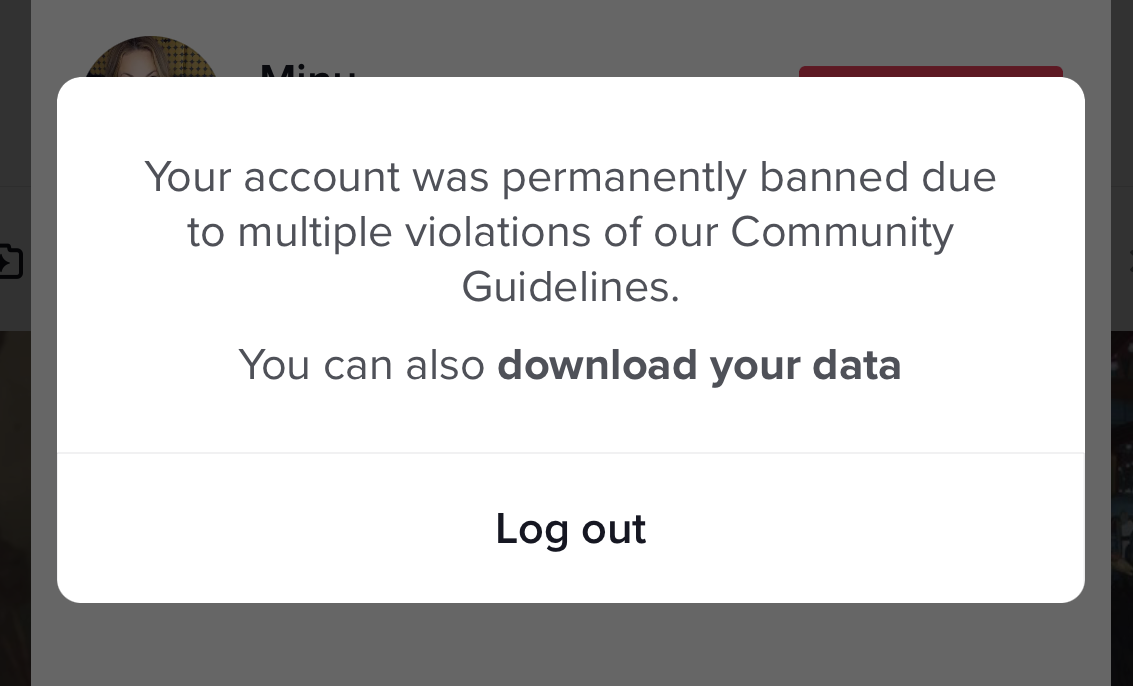 We Are Winning …
The orchestrated attempt to stop us from sharing the truth with more than half a million followers comes on the heels of rapidly increasing criticism of our public health institutions and recognition of their pandemic policy failures. Look at the key events that preceded our deplatforming:
June
Reports of pharmacies, states and federal entities discarding more than 82 million doses of tax-payer funded COVID shots despite the push by public health agencies to inject as many people as possible.
July
August
News surfaced that pro-vaccine advocate Dr. Peter Hotez, who previously criticized any congressional scrutiny into Wuhan Labs and the origins of SARS-COV-2, helped fund a Wuhan gain-of-function study. While Hotez scoffed at those who expressed any concerns about Wuhan's labs, he conveniently omitted his own connection to a National Institutes of Health grant and his project involving a laboratory-generated chimeric SARS-related coronavirus.
About a week prior to our deplatforming, the Centers for Disease Control and Prevention (CDC) quietly
walked back many of their previous COVID-19 policies, essentially making them null and void, abruptly changing course and advocating for the personal choice that we have fought for from the beginning.
Vaccine Adverse Event Reporting System (VAERS) data released by CDC showed 1,385,401 reports of adverse events from all age groups following COVID-19 vaccines, including 30,347 deaths and. 252,294 serious injuries between Dec. 14, 2020 and Aug. 12, 2022. These numbers continue to rise each week and still represent only a small fraction of total injury and harm occurring.
Within less than two hours of CHD being deplatformed, CDC director Dr. Rochelle Walensky announced plans to overhaul the agency while also admitting to a flawed response to the pandemic. However, these changes won't separate their "unholy alliance" with Big Pharma.
Our ongoing censorship lawsuit against Meta, the parent company for Facebook and Instagram, is currently being appealed with the 9th Circuit Court. CHD provided the court with CDC-produced documents the agency shared with Facebook. These documents are titled "COVID Vaccine Misinformation: Hot Topics." In an outrageous abuse of authority, the CDC asked tech giants to "be on the lookout" for various topics they consider to be misinformation including: COVID-19 vaccine shedding, VAERS reports, spike protein data and more.
In the ongoing case of Missouri v. Biden, the States of Missouri and Louisiana ("the States") filed suit against President Joseph R. Biden, the U.S. Department of Health and Human Services, the Centers for Disease Control and Prevention and other federal officials and agencies, to enjoin their ongoing collusion with social media platforms, including Meta Platforms, Inc., to "suppress disfavored speakers, viewpoints, and content on social media platforms by labeling the content 'disinformation,' 'misinformation,' and 'malinformation.'"
And finally, we have yesterday's news that Dr. Anthony Fauci will step down from his role as the head of the National Institute of Allergy and Infectious Diseases. The highest-paid government employee, who pushed pandemic policies that destroyed millions of people's health, livelihoods, economy and our communities, now wants to disappear from the national stage precisely when the missteps of the past two years are all being revealed.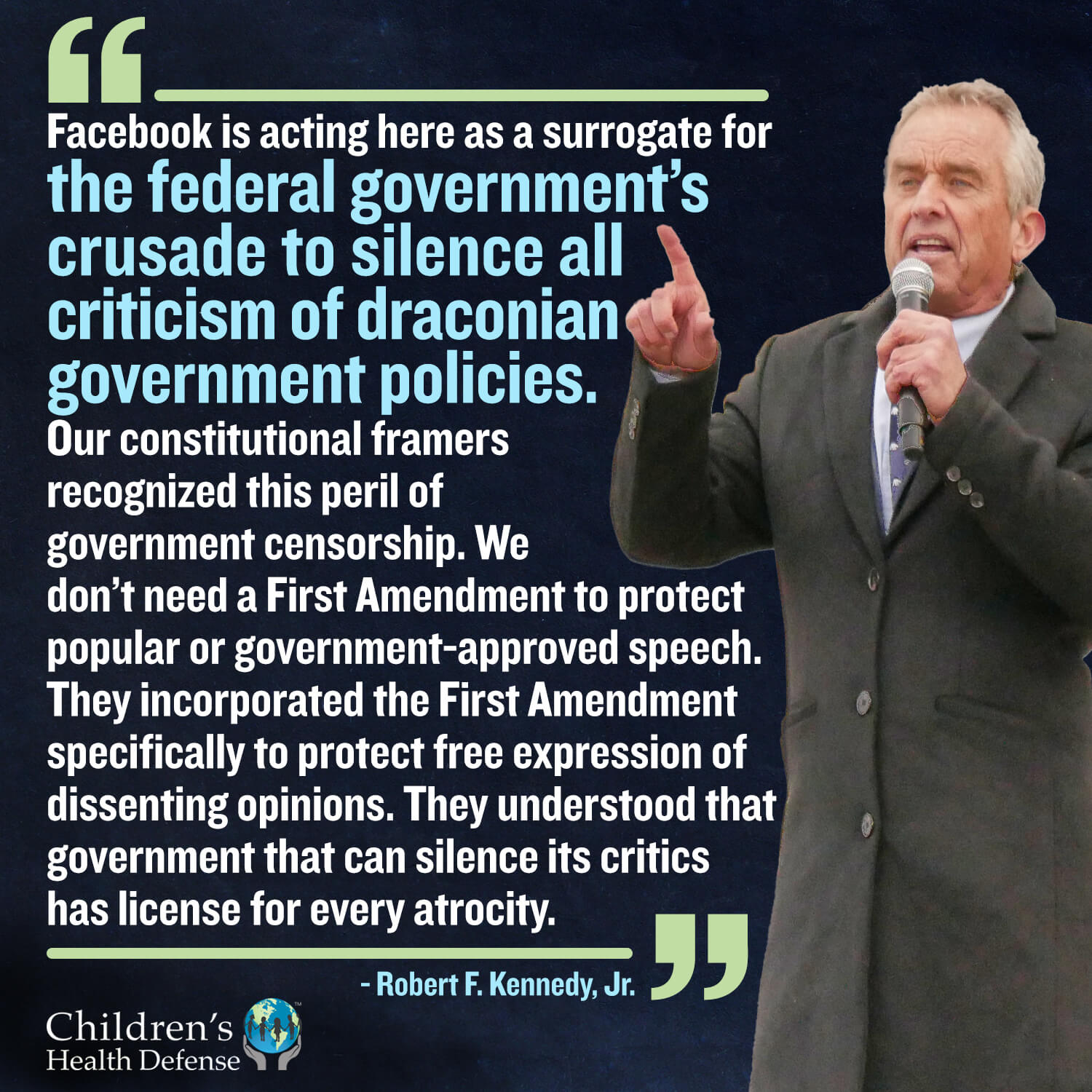 We Won't Be Silenced — Those Who Failed Us Must Be Held Accountable!
This suppression of CHD and truth is an act of desperation. Tech giants in Silicon Valley and their pharma underwriters don't want you to have access to the information that pulls back the curtain on their failures. They don't want you to know the truth that is backed by science. They know that our work is making an impact, but their attempt to censor us only makes us stronger.
Now more than ever, we need your help. The upcoming months will be filled with news and stories you won't want to miss and can only be found through outlets like CHD.
Here are four ways to stay connected and ensure that the truth remains accessible to everyone around the world:
Donate Today to Help Us Stop Censorship
The stakes have never been higher, so please help us grow our truth army and continue to support the critical work we do at CHD. With a thriving and growing media presence with The Defender and CHD.TV, more than 50 lawsuits and growing every day, we need the generous support of our donors to keep on fighting.
Thank you for your commitment to our children and freedom. Thank you for joining us in this battle to defend truth, freedom and children's health.
The Children's Health Defense Team